Comedy movies and films are always enjoyable to watch, whether to unwind after a long day at work or to enjoy a lighter moment in life. There is never a day when watching a fun comedy film is not appropriate, so one must watch Watch Telugu comedy. These Telugu comedy films have done very well in impressing the audience and effortlessly showering lighter and more fun moments. Try watching this comedy in Telugu films on a Sunday or a weekday, and we bet you'll feel better.
Our list of the best Telugu comedy movies is finally complete, and we can't wait to get started! 
First Day First Show – The story revolves around Srinivas (Srikanth Reddy), a laid-back college student who is a huge fan of Power Star Pawan Kalyan. He possesses a romantic interest in his classmate Laya (Sanchita Basu), who is a great Pawan Kalyan admirer. The actor's Kushi film is about to be released, and Srinivas will be working hard to get a ticket. At the same time, Laya requests first-day first-show tickets from Srinivas. Srinivas goes to great lengths to impress his love interest. Was he successful? This is interwoven with the rest of the story.
Maa vintha gaadha vinuma Movie – When a wedding video of Siddhu and Vineetha goes popular on social media, all hell breaks loose. The pair must sort out all the negative consequences with chaos and embarrassment, including both family members.
Pellikuturu party – It is a good comedy movie about a seductive younger sister. She tries to sabotage her conservative older sister's marriage by going on a bachelor road trip with their hesitant grandmother chaperoned.
Stand Up Rahul – A heartwarming romantic comedy about a reluctant startup employee who never stands up to anything in life, finally finding real love and acquiring knowledge to stand up for her parents, love, and passion for stand-up comedy.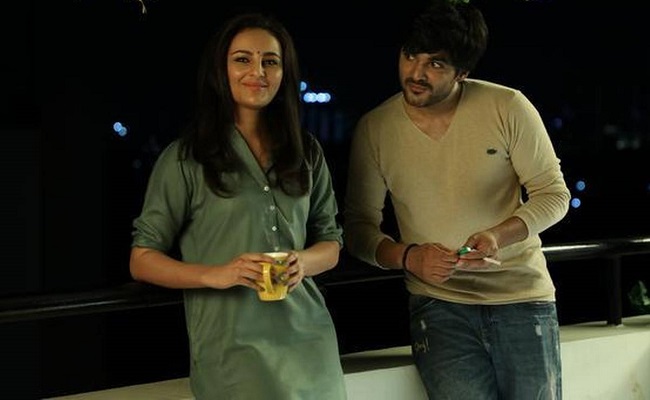 Super Over – Storyline –  Longtime friends Kaasi (Naveen Chandra), Madhu (Chandini Chowdary), and Vasu (Rakendu Mouli) Kaasi intend to travel abroad but are duped by a travel agency. The debt incurred for his overseas plans, for which he used his home as collateral, must be repaid.
SR Kalyanamandapam – A young man attempts to resurrect his family's failing business and mend his relationship with his father. He finds love with a fellow student who does not return the favor of his feelings at the same time.
Sammathame – Krishna (Kiran Abbavaram) works as a software engineer in Hyderabad. His mother passed away when he was still a kid, and he took after his father. He does, however, desire to marry a traditional girl like his mother. He meets Saanvi (Chandini Chaudhary) at a function and falls in love at first sight.
Get your daily dose of entertainment
Everyone, as we all know, values their health. Laughing keeps us healthy. We laugh when we watch comedy movies, and it benefits us in various ways. If you're looking for the best online platform to watch comedy movies like Maa vintha gaadha vinuma Movie online, simply subscribe to aha to enjoy with family and friends.